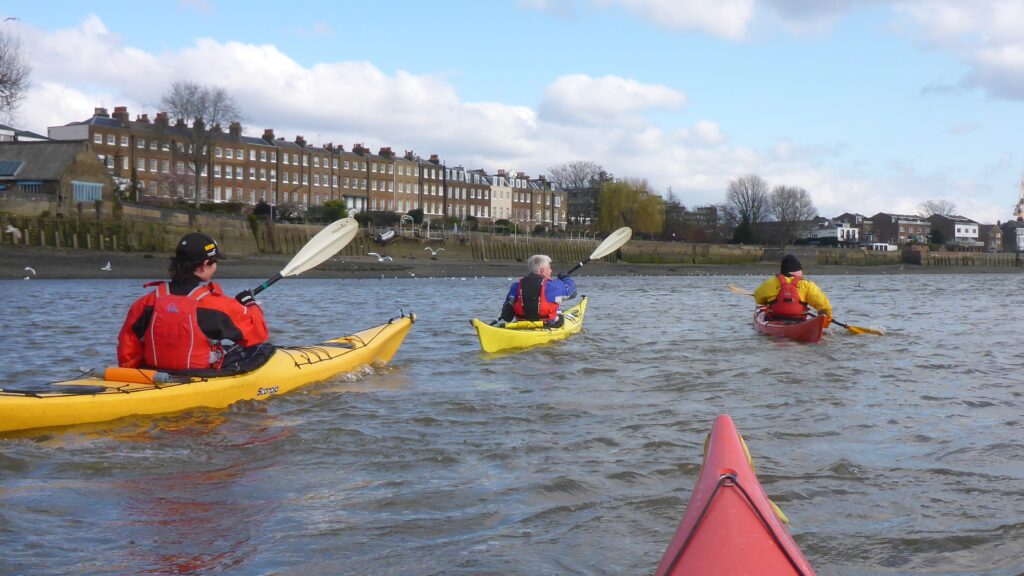 Only a few members wanted to brave the rather chilly-looking conditions today, but it turned out to be sunny and no rain!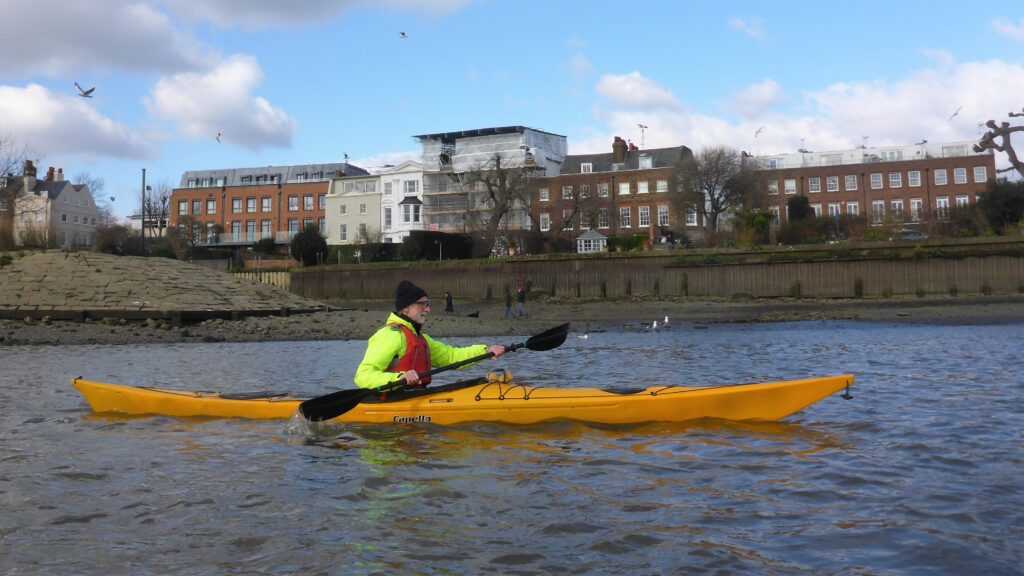 The ebbing flow meant it only took us 40minutes to get to Putney, so we decided to carry on to explore the river farther than we normally get on an average Sunday paddle. We went past Wandsworth bridge to the Heliport. Everyone had brought a thermos with hot drinks so we stopped there for our break, sharing our snacks and watching the helicopters land and take off.
The tide had then turned so we headed home, arriving back before the PLA had warned us that the river would get busy with Oxbridge racing crews practising for their races.