Went on a kayak paddle from Chiswick Pier to Hampton Court Palace and back (Molesey lock) with Kiki. We set off at a leisurely 11.20 came back around 9.20pm. 28.5 miles round trip (probably more like 29-30 miles as following edge of river not central fairway) Might be useful to use a gps: https://gb.mapometer.com/canoeing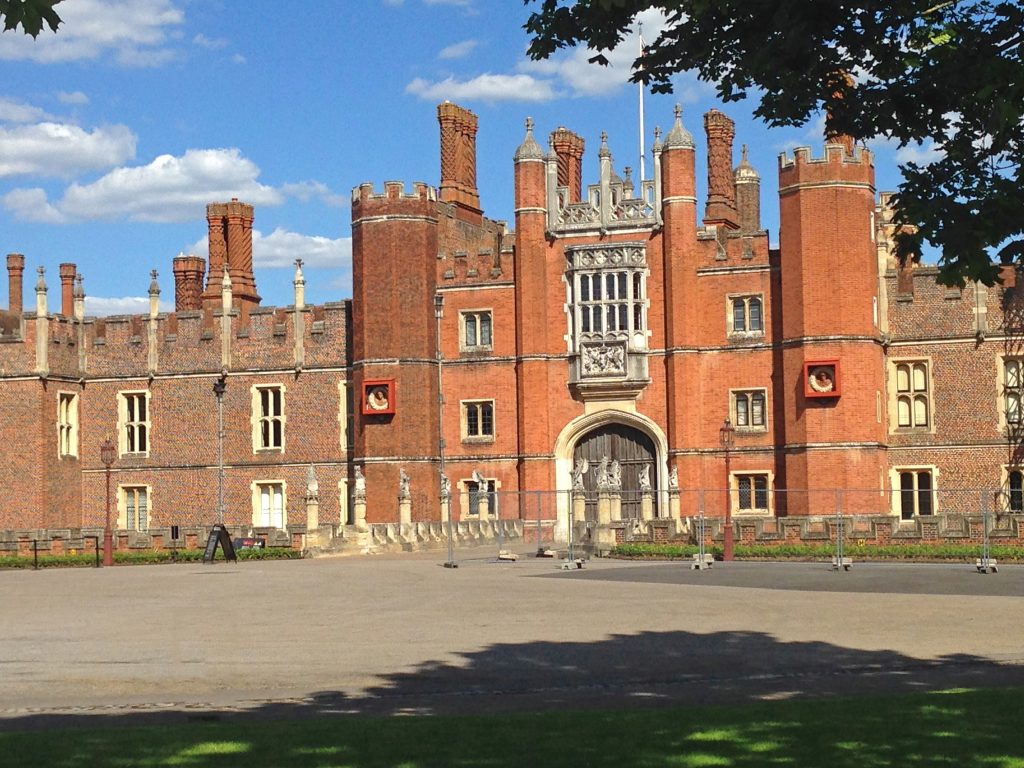 Could try this for planning and plotting:
We thought we would catch the incoming tide which gave us a minor help till Kew and then just fizzled out. It later became clear why, Richmond Sluice Lock and navigation under bridge was closed for all boats. This we also encountered last week.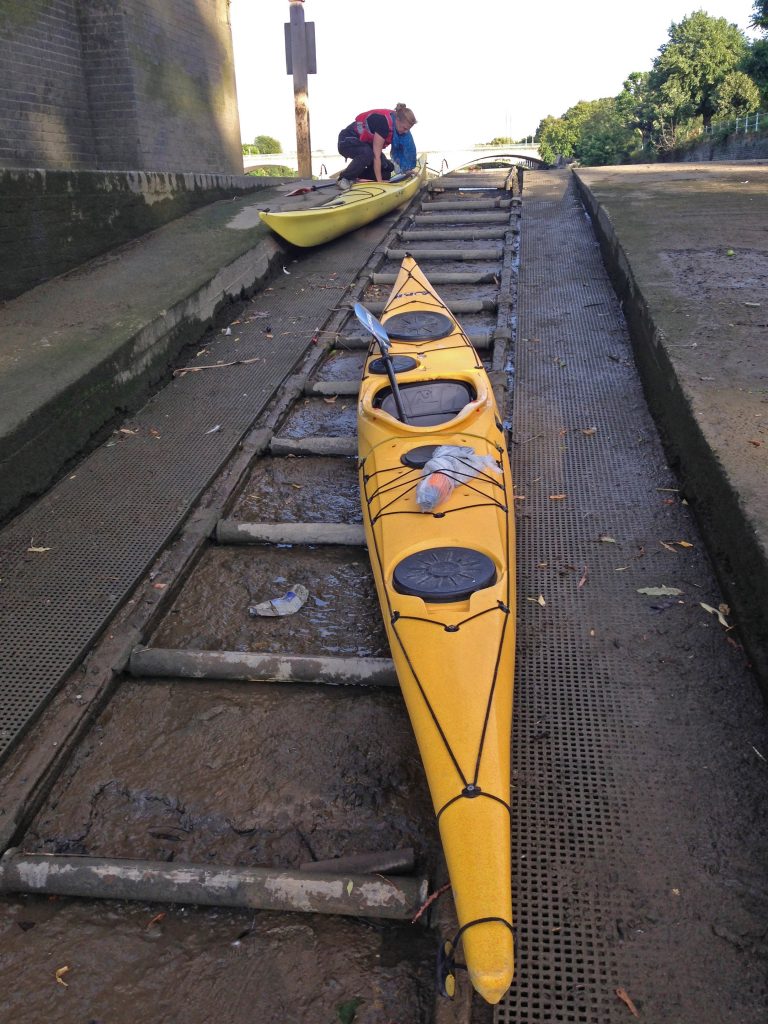 So we needed to portage (carry our boats) in both directions. We paddled on without any stops even for photos till we got to Teddington lock where we portaged. The water was mirror-like with the sun almost blinding, not a cloud to be seen. There was little wind and we had no tidal help. We paddled on, Kiki had a few forward stroke lessons which she put to too good effect. We counted over 30 herons as they were out in force. The low tide which we encountered in both directions accounted for this no doubt as the shallow waters made it easier to fish for their prey. Past Kingston we went and onto Thames Ditton and it was nearing 3pm when we decided food was important to maintain our energy.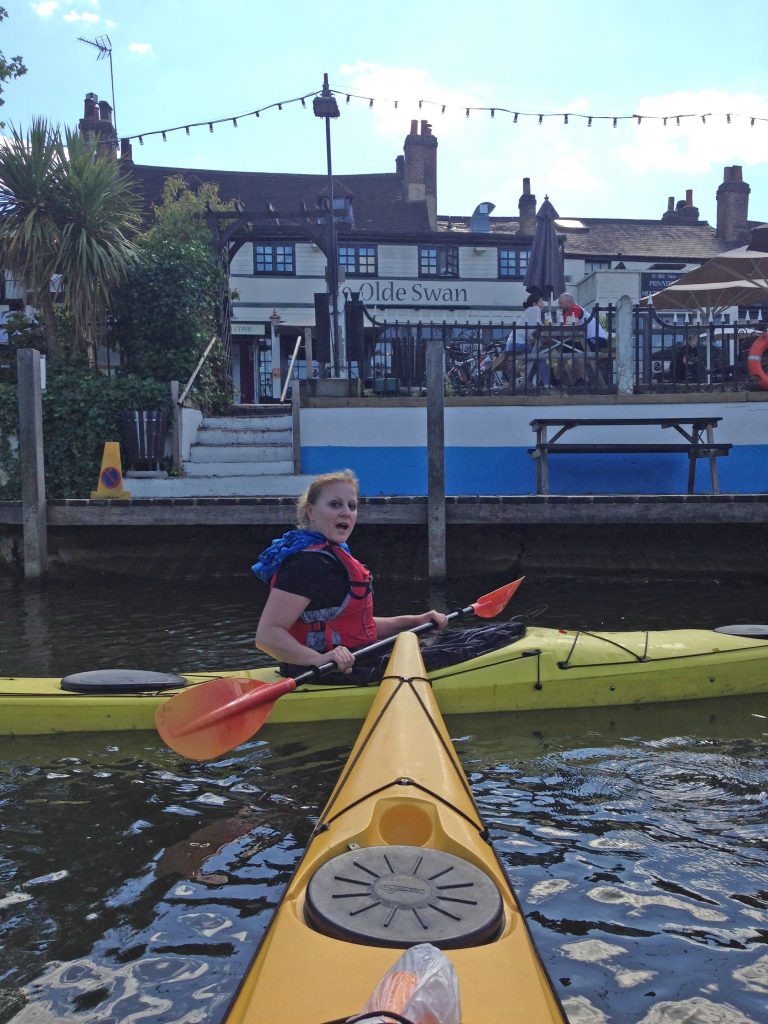 We ventured to the Ye Olde Swann pub which was hidden behind Thames Ditton island and turned out to be a little gem with great food and drink, but also 700 years old, as it dates back to the 13th century.
We tied off our horses (sorry kayaks) at the easy assess in the car park next door. After having texted our details (covid tracing info) we had a hearty lunch, Kiki could not help raving about halloumi in batter! We then headed off upstream and followed Bushy park on the riverbank (behind a wall) till we got to the magnificent Hampton Court Palace. It is a magnificent palace with spiralling Tudor brick chimneys, vast kitchens able to feed the king's court of a thousand. Britain's greatest architect Christopher Wren's even built its south facing façade.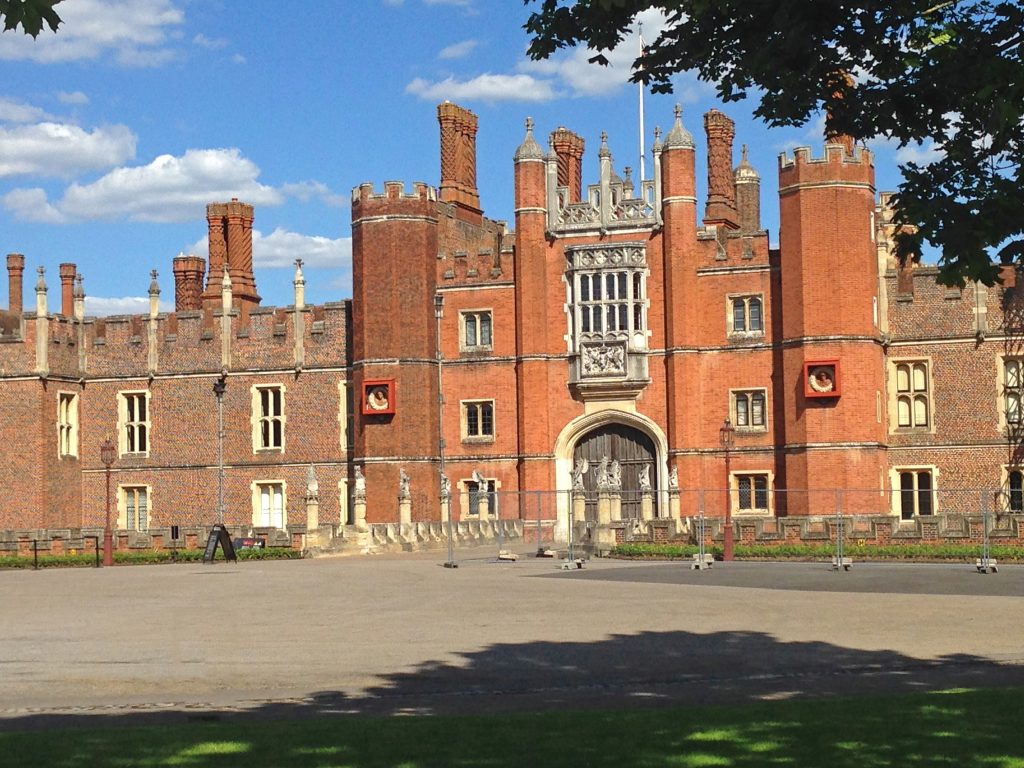 The visionary behind its erection in 1515 was Cardinal Thomas Wolsey who rose to prominence and political power as King Henry VIII's chief adviser and Lord Chancellor. Unfortunately the king's appetite for women and changing wives meant he fell out with the Vatican, Wolsey was unable to find a large enough loophole for an annulment of his marriage to Catherine of Aragon so he could marry Ann Boleyn. Wolsey was disgraced and gave up Hampton Court Palace to the king. Hampton Court boasts one of the world's original tennis courts and UK's oldest surviving hedge maze. It was built in 1700, we decided to play it safe and not venture in otherwise we might never have got back lost in its enigmatic, twists, turns and dead ends.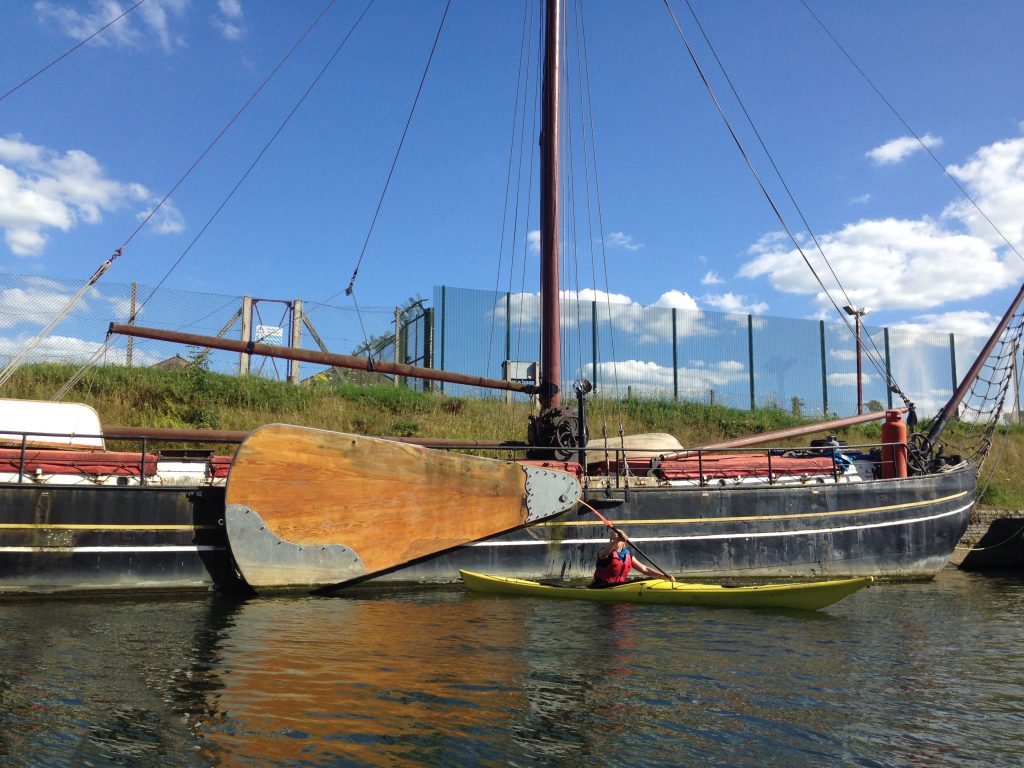 Kiki became mesmerized by some kids doing somersaults in the waters here which were almost glass-like. The whole area was alive with people swimming and enjoying the river. I would suspect the waters were much cleaner than our stretch.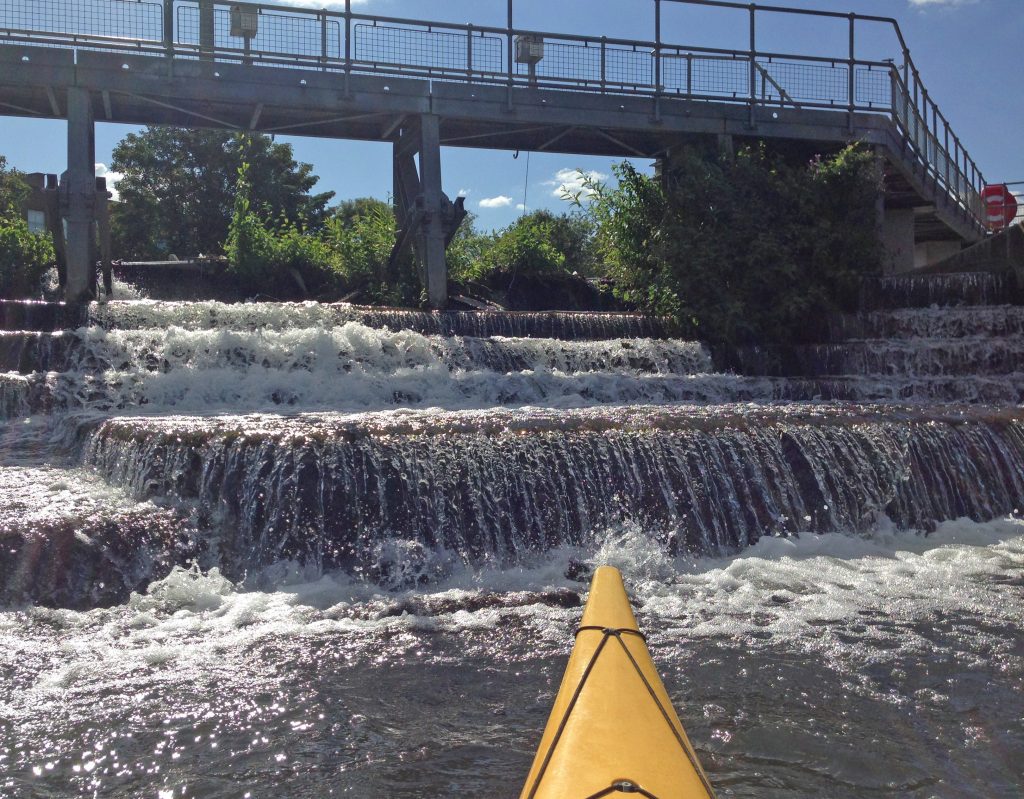 It was very tempting but as it was nearing 5pm by the time we had paddled onto Molesey Lock.
I was getting a bit concerned on the time, without tidal help it would be quite a slog getting back and in spite of Kiki's enthusiasm, we had our kayakathon to complete (well longer than a marathon)
Our return paddle was punctuated by Kiki screeching and pointing to a glistening turquoise blue kingfisher. These birds have highly aerodynamically efficient beaks to enable it to dive and catch their prey with maximum speed. The Japanese so admire their ergonomic beak design that they have modeled their superfast bullet trains front carriage on them. They dive with such speed that they close their eyes and are fishing blind!
It is a romantic bird, and during courtship the male will present a fish to the female and attempt to feed her. The mating is successful if the female accepts the gift.
As we glided back into Teddington our arms were starting to feel like they were made of lead. I jokingly said it would be great if the lock was open. That was enough Kiki virtually paddled in ahead of a slightly disgruntled captain of a massive yacht. It squeezed in or rather we did with our little flotation devices.
To our further consternation Richmond navigation was still closed as were the sluice gates, another portage beckoned. We felt a drink was in order as the sun was gradually sinking on the horizon (churlish not to) as uncle Carlo used to say.